Fall Family Fun Event in Union County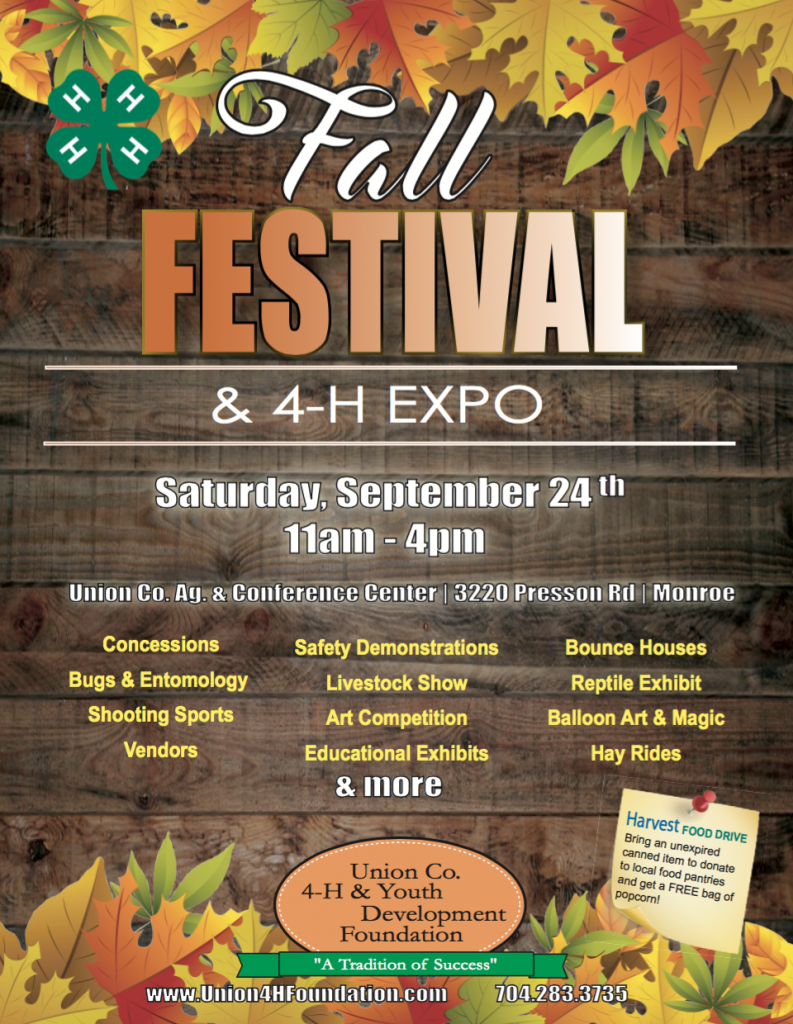 Are you looking for a fun family event this fall? Well, look no further, join Union Co. 4-H & Youth Development Foundation and the Union County 4-H Youth Development program at the 7th Annual Fall Festival on September 24, 2016, from 11 a.m. to 4 p.m. This event is FREE for all ages! The event will feature some great attractions and exhibits for your entire family to enjoy including: archery, paintball, safety demonstrations, livestock show, art competition, educational exhibits, bounce houses, reptile exhibit, balloon art & magic, hay rides, vendors, and much more. We will also have a canned food drive to support the local shelters.
For more information, please contact the local 4-H office at 704.283.3735 or 704.283.3740 or visit the website at www.union4hfoundation.com.