ESMM Maintain, Don't Gain! Holiday Challenge!
2017 EAT SMART, MOVE MORE, MAINTAIN, DON'T GAIN! HOLIDAY CHALLENGE!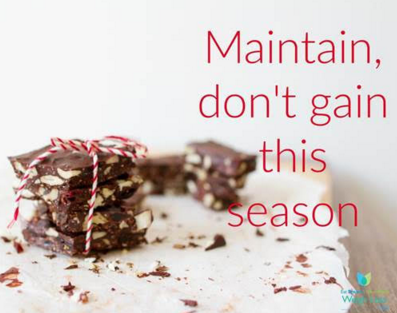 This holiday season, the only thing that should be "stuffed" is the turkey. Many Americans gain between 1 and 5 pounds each holiday season. While it may not sound like much, most people never manage to lose these extra pounds.
Last year's Holiday Challenge was the biggest and best ever. We had over 15,600 participants from across the state and country. Now it's time for the 2017 Eat Smart, Move More, Maintain, don't gain! Holiday Challenge!
You are invited to join the 11th annual Holiday Challenge. Rather than focusing on trying to lose weight, this FREE seven-week online challenge provides participants with tips, tricks, and ideas to help maintain their weight throughout the holiday season.
The Holiday Challenge will begin November 13th and run through December 31st.
To register go to esmmweighless.com and click the Holiday Challenge tab.
For more information about this challenge, contact Family & Consumer Sciences Agent, Hayley Napier at 704-283-3830 or hayley_napier@ncsu.edu.