Mindful Eating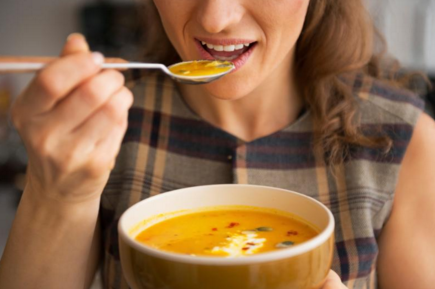 To keep from gaining weight during the holiday season, it is important to eat mindfully. Eating mindfully is being fully aware and engaged with your senses while you are enjoying a meal. Remember that to be successful at eating mindfully you need to avoid distractions such as television, phones, and computers during a meal or a snack, which may contribute to unconscious overeating.
How to eat mindfully:
Focus on your environment . Enjoy mealtime at a table rather than in front of the TV or computer. Create an enjoyable and relaxing eating experience by setting the table and lighting a candle or two. This allows you to fully focus on what and how much you are eating without distractions.
Eat slowly . Enjoy the savory taste of the meal. Take a break by putting your fork down between bites and engaging in conversation.
Listen to your body . Stop and ask yourself if you are responding to your body's need for food rather than an emotional desire to eat. Pay attention to your level of hunger and stop eating when full.
For more information, contact Family & Consumer Sciences Agent Hayley Napier at hayley_napier@ncsu.edu or 704-283-3830.