Union County Food Safety Manager Certification Courses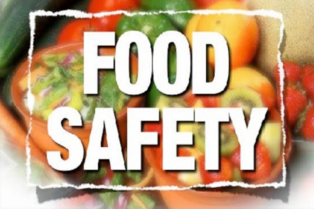 Union County Cooperative Extension and Union County Environmental Health are partnering to meet the needs of all food handlers by offering Food Safety Manager Certification Courses throughout the year. Environmental Health offers a faster pace, 2-day course for individuals who want a quick refresher while Cooperative Extension offers a 4-day course for those who need a more in depth review of the FDA Food Code. Both courses prepare food service managers to complete a nationally recognized, American National Standards Institute Certified Food Protection Manager certification exam.
The next certification opportunity will take place at the Union County Government Center on February 28th and March 1st from 8 a.m. to 4 p.m.; click here for registration. The following course is tentatively set for the week of April 9th. For more information on how to register contact Family & Consumer Sciences Agent, Hayley Napier at 704-283-3830 or hayley_napier@ncsu.edu.