Cooking Together as a Family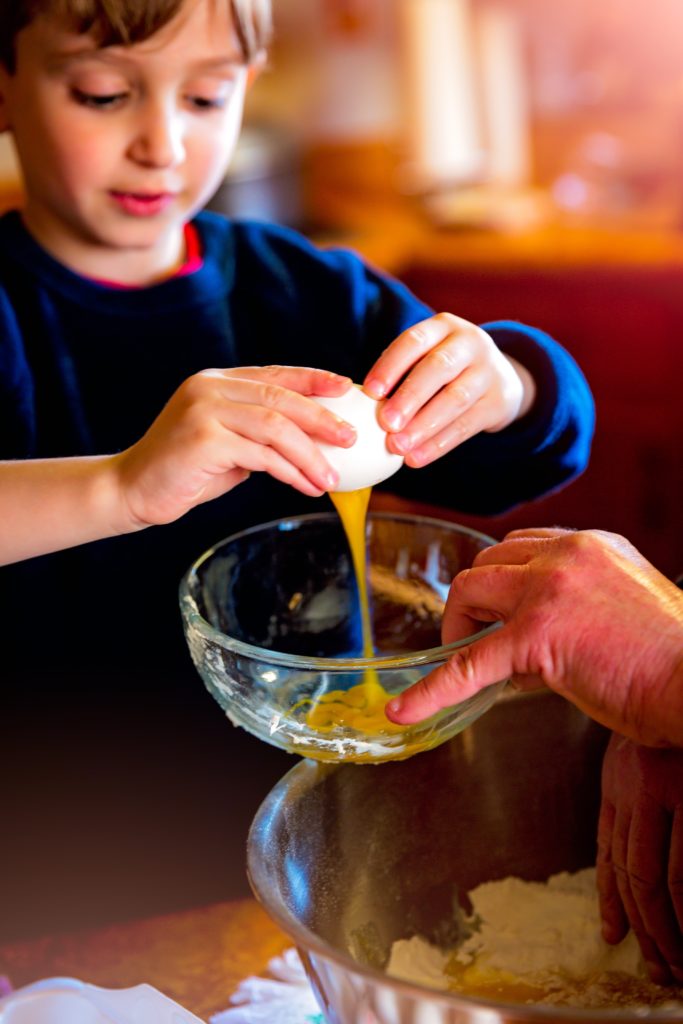 Nothing brings families closer together through a busy work and school days than gathering in the kitchen to cook a delicious meal. Not only does the cooking get done faster, but it brings the kids in to spend time with loved ones and learn great cooking skills.
Purdue University Extension's "Eat, Gather, Go" program shows that kids feel important and fulfilled when helping to prepare a meal with parents and grandparents. As they grow and continue to cook with their families, they learn that making their own foods can encourage healthier choices when eating. From the Academy of Nutrition and Dietetics, here are some examples of ways children can help around the kitchen: Using cookie cutters for making cookie prints, cracking an egg into a bowl for a recipe, rinsing and cleaning vegetables, and stirring ingredients together in a bowl. For some families, there's not a lot of time for cooking together with sporadic work schedule and after-school activities. However, even prepping meals together for the next day or cooking together once or twice a week can make a big impact on children and their families being together. For more information about tips and tricks for cooking with your family, visit the links below. Wishing many dinners around the table with your families!
References:
"Cooking as a Family" – Purdue University Extension Nutrition Education Program
"Kid Friendly Kitchen Tasks For Every Age" – Kids Eat Right, the Academy of Nutrition and Dietetics