Let's Get Creative Camp!!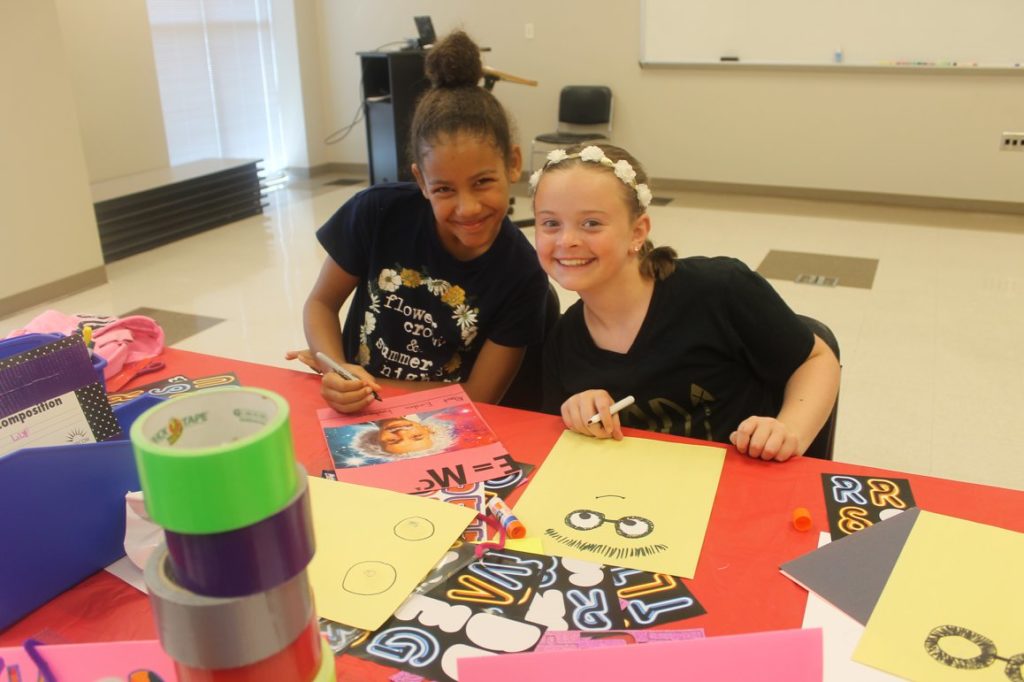 Union County 4-H is offering several day camps over the summer in its STEAMer Fun Program focusing on Science Technology Engineering Art and Math. During the Let's Get Creative camp from June 17th to the 20th for youth ages 9-12, we will focus on the Art aspect of the  STEAM subjects. Campers will have a chance to develop their skills in painting, writing, photography, and general crafting. Unique Perez, a Union County 4-H member, will be returning to teach campers about theater and lead them in interactive improv games. Union County 4-H member Kendall Kennedy will lead a painting demonstration and we will have two guest speakers come in and talk about their experience in journalism writing and creative writing.
This camp is designed for youth to explore art in a creative way. Youth who participate in creative art activities can improve their motor skills, language skills, and innovativeness. When they can express themselves through art, youth can gain independence, self-confidence, and a sense of accomplishment. Art can also help with mental health by relieving stress in a soothing and calming manner. This Let's Get Creative camp will be filled with fun activities to let the campers' imagination roam. By the end of the week, participants will have made a few creative art pieces to show in the Union County 4-H Creative Arts Competition this fall.
Contact the local 4-H office at 704.283.3735 or 704.283.3740 to register for this artistic week. A list of the other Union County 4-H summer day camps offered this year and their descriptions can be found on our North Carolina Cooperative Extension, Union County Center website under the 4-H Youth Development and stay updated on social media by searching Union County 4-H Youth Development on Facebook, Instagram, and Twitter. It's going to be a fun summer!