True Leaders in 4-H: Nikki Tuttle
Find this article at:
go.ncsu.edu/readext?640703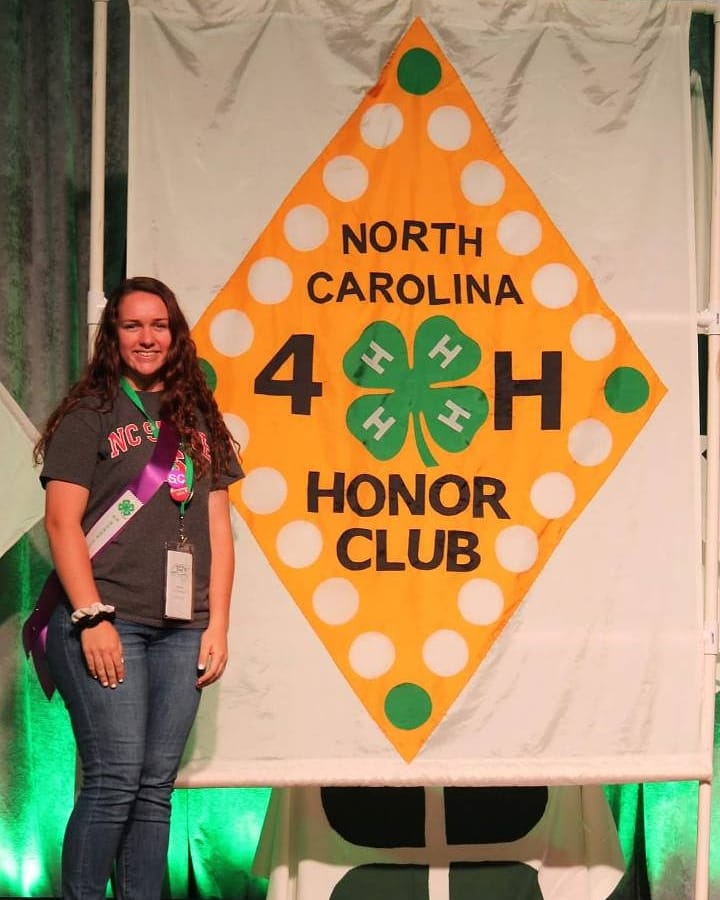 This week's True Leader in 4-H is Union County Teen Council President, Nikki Tuttle. Nikki has been a part of the 4-H program for 11 years and has done a variety of programs and activities in her career as a 4-H member in Union County. These include attending Teen Retreat, North Carolina State 4-H Congress, Citizenship Focus, N.C. 4-H Youth Voice Conference, and others. Her biggest achievement in the 4-H program is getting inducted into the N.C. 4-H Honor Club and named 2019-2020 South Central District 4-H Secretary/Treasurer in 2019. In her spare time, she plays softball and is very involved in local & state politics. We are proud to recognize Nikki as a true leader in 4-H. Read below to learn more about her. 
What is your favorite component of the 4-H Program? *
My favorite component of 4-H is the workshops. We all learn by doing and 4-H helps put that into play.
What does 4-H mean to you? *
4-H has taught me to learn my qualities as a leader and utilize them in any type of situation. 4-H has also taught me how to understand others and accept them for their positive aspects that might differ from mine.
What is your most memorable 4-H moment? *
My most memorable 4-H moment so far was my first experience at State 4-H Congress. I really enjoyed my first Congress because I learned so much about myself and how many opportunities I had in front of me that I could someday accomplish. There were so many 4-Hers and agents there that I knew I could look up to.
What makes you a True Leader in 4-H? *
I am a true leader in 4-H because I am an active member that brings ideas and a positive attitude towards every event and meeting. I make sure that everyone is involved and their voice is heard.
If you were an animal, what would you be and why? *
If I were an animal, I would be a dog. Dogs are awesome and a man's best friend.