Summer Fun 2020!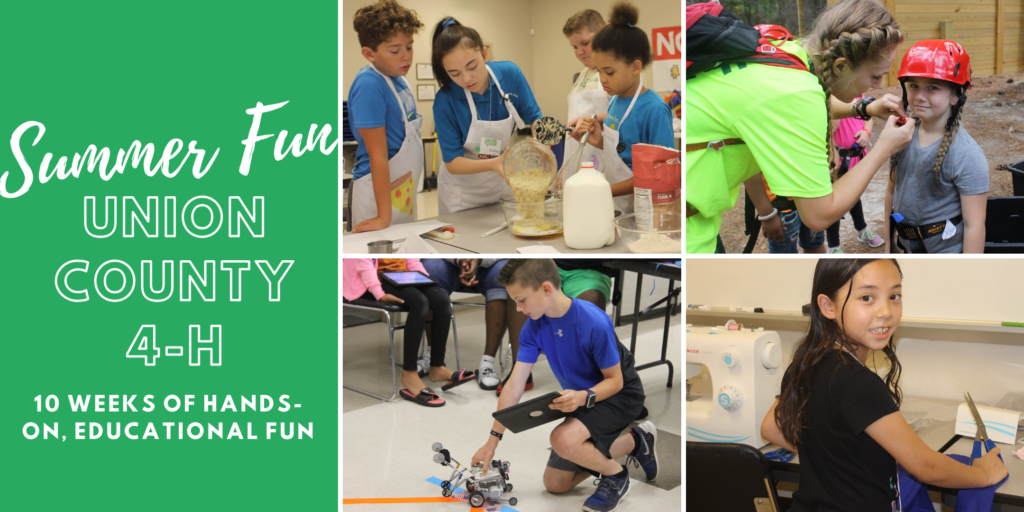 As February is American Heart Awareness month, we want to recognize all the ways 4-H promotes a healthy lifestyle in our programs. Since summer is right around the corner we will talk about foods that can help the heart and body in our Kid Chef and Beyond the Backyard: Exploring Nature summer fun day camps. All of our summer camps this year involve some activity each day to encourage youth to get playtime. 
Beginning in March, parents can register their youth for our annual Summer Fun Day Camp program. We are offering several new camps for youth ages 5-14 including Animal Adventures for youth ages 10-14 and Baking Buddies for youth ages 5-7. Animal Adventures will involve farm tours, nature walks, dog care demonstrations, and so much more. Baking Buddies will introduce young children to baking in the kitchen where they will learn how to measure ingredients and read a recipe. By the end of the baking camp, youth can help their parents next time they want to make a cake.
Campers will create summer memories throughout the program and learn essential life skills that they can use for years to come. In a fun and hands-on environment, youth can experience everything from building robots to making their own clothes. During this 10 week Summer Fun Program, Union County 4-H will be offering 15 camps in a variety of subjects. 
Additionally, if parents want to get their teenagers between the ages of 14-18 involved in the summer, they can sign them up to volunteer as a counselor-in-training or CIT to assist throughout the camp and learn leadership and programming skills. CITs will also get certified in First Aid and CPR as a part of the program. We couldn't run the Summer Fun program without our teen leaders, so they are important in making the camps a success. 
If you are interested in learning more about our Summer Fun program, the CIT program, or be put on our Summer Fun Interest email list, contact the local office at 704.283.3740 or 704.283.3735. We can also be reached via email at union4hnc@gmail.com.