True Leaders in 4-H: Atticus Ware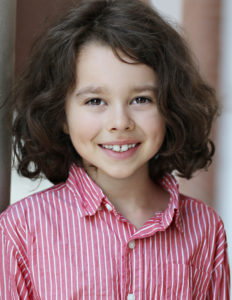 This week's True Leader in 4-H is 12-year-old Atticus Ware. He has been a 4-H member for 8 years and some of his hobbies include dancing, reading, and robotics. This spring,  Atticus will be in a Broadway show in New York and he credits 4-H for helping him reach this amazing goal. Read below to find out more about Atticus and how 4-H has impacted his life.

What is your favorite component of the 4-H Program?
I have been able to do service projects with 4-H that have changed how I see the world. I see a need and wonder what I can do to fill that need and feel capable of making a difference because of 4-H. 4-H has helped me become a better person.
What does 4-H mean to you?
4-H to me is friends, service, learning and leading. 4-H is a place where I have gotten to work on public speaking and sharing what I know with others. It's a place where everyone has value and we are helped to use that for the betterment of our community.
What is your most memorable 4-H moment?
Summer camp at Millstone was one of the coolest things I've done with 4-H. I made a bunch new friends. I learned a lot of survival skills while having fun.
What makes you a True Leader in 4-H?
I'm going to be in a Broadway show opening this spring in New York. The show is Flying Over Sunset. I'm excited to start my first job at 12 years old. 4-H encourages kids to see that their talents and hobbies can become careers. With 4-H I've always looked towards being my best and sharing my gifts. In 4-H, age and size are never impediments. 4-H has helped prepare me for this new adventure.
If you were an animal, what would you be and why? 
I would be a monkey. They can climb really well. They enjoy playing and they like practical jokes.