4-H Spring Activities – Gardening & Local Foods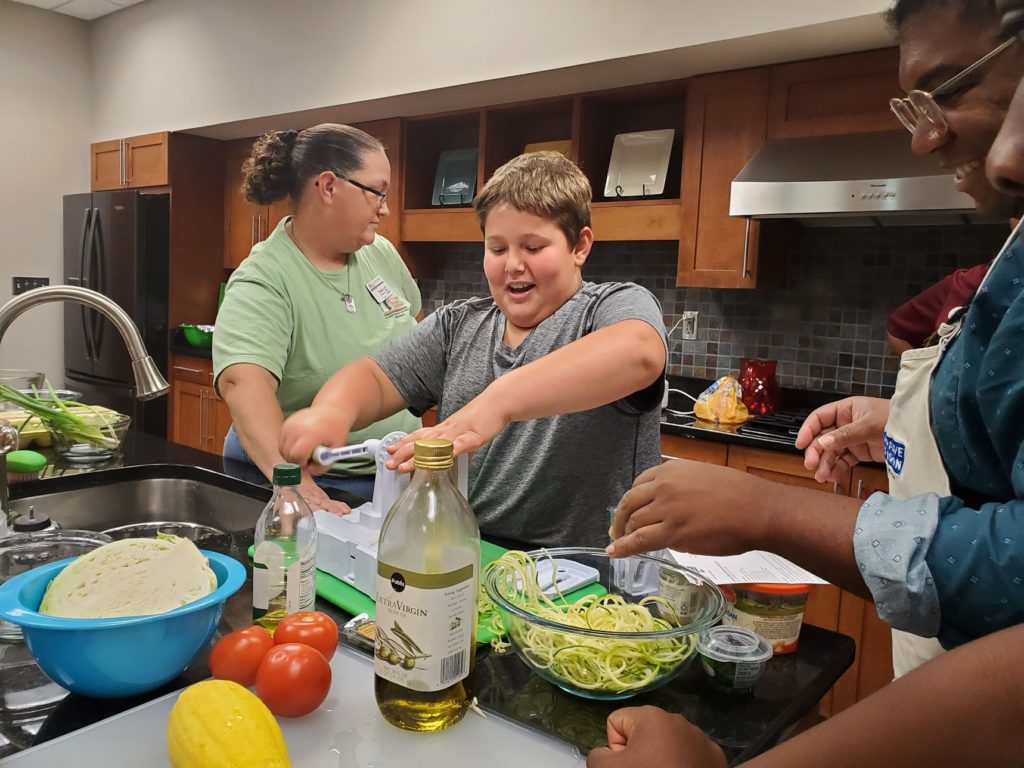 As spring approaches, families might start thinking about activities to do with their children during the spring months. When the weather is nice, outdoor activities are fun to let youth get some exercise, but there are also things families can do outside involving gardening and healthy living. 
One of the four  "H's" in 4-H stands for Health where youth have the opportunity to master ways to keep their bodies healthy. When families grow their own foods, they can teach their children about where food comes from. They may be surprised to find out it's not just from aisles in the grocery store. One activity parents can do is take their children to the local farmers market, so they can talk with the farmers and learn how they grow their products. 
In some of our 4-H programming, we use the Learn, Grow, Eat, Go curriculum which teaches youth about parts of a plant, where the plant comes from, how to grow foods, the health benefits of homegrown foods, and ways to get outside and exercise their bodies along with the healthy eating. 
In June, the Union County 4-H Foundation will be offering a summer camp in partnership with the Cooperative Extension Master Gardeners for youth between the ages of 8-12 called Beyond the Backyard: Exploring Nature. In this camp, youth will go on nature walks and field trips, learn about the wonders of the earth, and cook with locally grown foods. It will be a fun and hands-on way for youth to grasp the concept of gardening and using local foods to cook. Registration for this camp and the other Summer Fun camps we are offering this year is now open on Eventbrite.com, so don't miss out on this opportunity to introduce your child to nature. 
If you have any questions regarding this camp or other programs the Union County 4-H office offers, contact us at union4hnc@gmail.com. You may also contact us at 704.283.3740 or 704.283.3735. This spring, get outside and explore the benefits of gardening and eating local.