It's Time for Spring Cleaning!
Find this article at:
go.ncsu.edu/readext?657373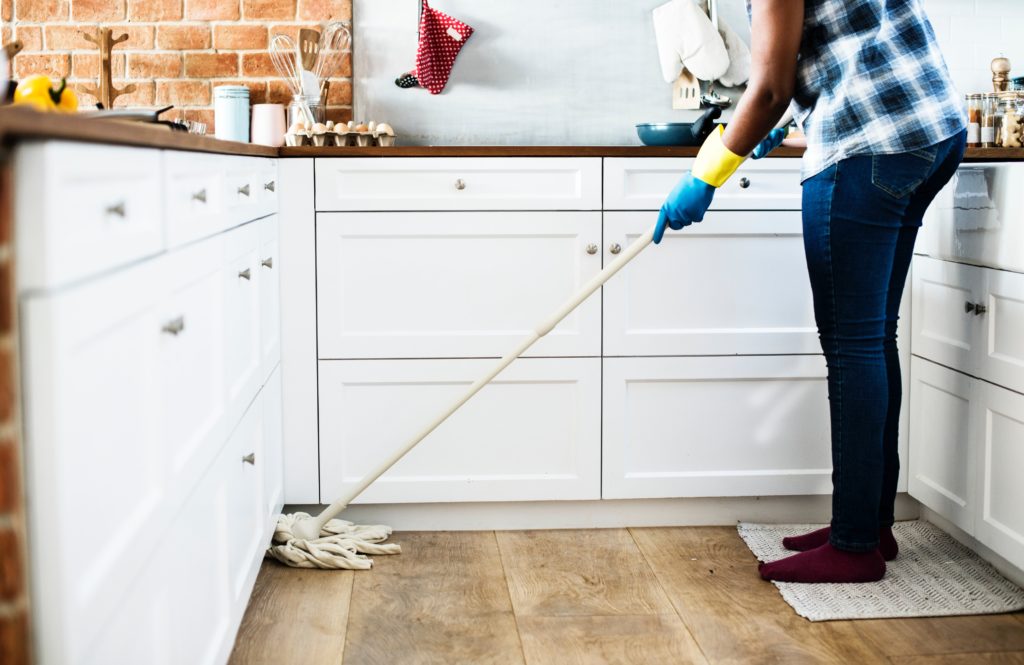 We are now into March which can only mean one thing: Spring is on its way! Spring brings warm weather and a sense of renewal, and what better way to bring renewal than through a thorough spring cleaning and preventative maintenance of your home! Cleaning up your house and doing preventative maintenance and repair can be vital for your home and your health. It's a chance to clean up dust, mold, and prevent pest from entering your home to make you sick. Through the Nebraska Extension in Lancaster County, and Healthy Homes program at North Carolina State Extension, here are some tips on keeping your house fresh and clean and free of damages:
For Cleaning
Make a plan for each room you clean and make sure to clean thoroughly. This includes washing sheets, dusting, and vacuuming all over.
When it comes to the bedrooms, start with washing the bedsheets and flipping and vacuuming the mattress. This helps to remove dust and dust mites that may linger where you sleep.
Make sure to thoroughly dust and vacuum all over the house, making sure to hit hard-to-reach areas like behind the refrigerator or around the couches.
When cleaning bathrooms, make sure to clean all surfaces like sinks and toilets with all-purpose cleaners. You may also want to use mildew remover and lime scale remover on bath tub and walls.
For Maintenance
For outside the house, check the roof drainage system. Make sure drains are clean and sealed. Check to see the flow of water from the roof, to prevent water from reaching foundation walls.
Check all drainage systems inside and out. Make sure water can drain as free as possible, and water pressure for your home is optimal.
Remove leaves and trim shrubs away from around air conditioner and heater units, so there is free flow of air out of the house.
Inspect all safety alarms and make sure safety equipment like fire extinguishers are placed in the appropriate area and are fully functional.
These are just a few tips on keeping your home clean and neat on the inside and out. Happy Spring Cleaning!
References:
"Spring Cleaning Tips (springcleaning)" – Nebraska Extension in Lancaster County – The University of Nebraska – Lincoln, Institute of Agriculture and Natural Resources
"Preventive Home Maintenance Check-Up: A Home For Your Family" – Publications – NC State Extension