Lean and Green: What's in a Bean?
Find this article at:
go.ncsu.edu/readext?689995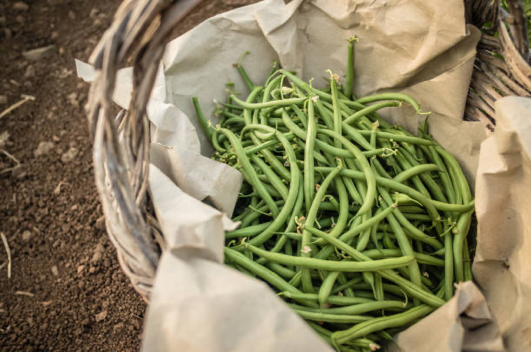 Growing up, we called green beans, string beans, they are one in the same. This nutritious and delicious food is one of the first foods that we feed our children, whether from the jar or fresh made and pureed. These beans can be planted both fall and spring, however, spring, yields the largest quantity.
Green beans are low in calories, saturated fat, cholesterol, and sodium. They also contain B vitamins, Vitamin A, C, and K, as well as, folate and manganese. These mighty beans are also a good source of iron, calcium, magnesium, copper, and potassium.
When preparing your green beans, use healthy cooking methods. Season with low fat, low sodium seasoning. Do not overcook. Enjoy the fresh crispness of this incredible food. Green beans can also be preserved through canning, freezing, and dehydrating. To learn more about gardening and preserving green beans, visit our website and "Meet Our Staff" for agent contact information.