Think Like an Engineer: Tallest Spaghetti Tower Activity
Find this article at:
go.ncsu.edu/readext?723707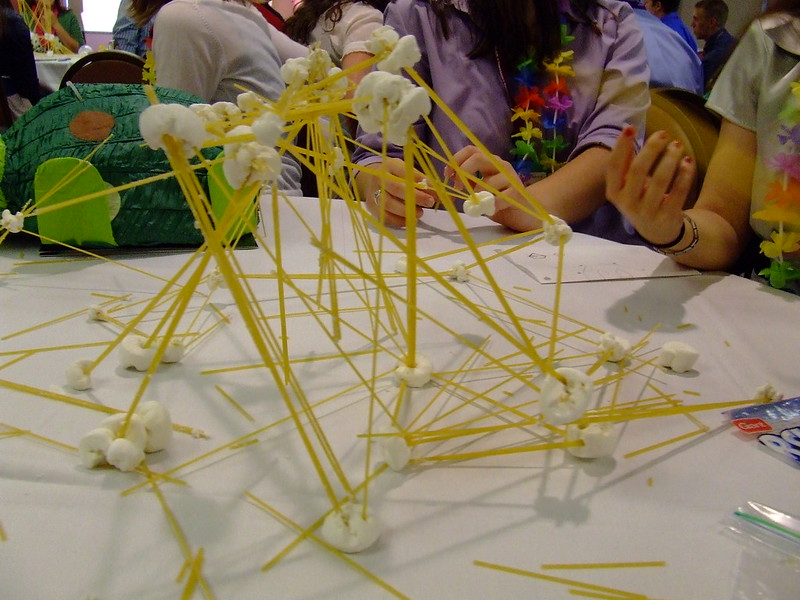 Engineers are people who design and build things that we use every day. They work hard to plan to make something we need, but it doesn't happen overnight. Most engineers, regardless of their career, utilize some type of design process to help them create something amazing that we can use in our everyday life. Engineers design gaming software, hot water solutions, public transportation, video games, alarms, and so much more. 
Engineers are problem solvers. 
Do you like solving problems? Union 4-H broke down the engineer design process into seven key steps to help young engineers learn how to create solutions for problems. 
These steps include: 
1) Identify the Problem.
2) Brainstorm potential ideas and solutions.
3) Design the details by writing down the solutions.
4) Build it. Sometimes we want to jump straight to this part, but it's the easiest. 
5) Test your model or prototype.
6) Analyze and fix your model after testing to determine if it is the best or if not, this your time to fix it.
7) Share your design with everyone. 
Here's a quick activity to put the design process of an engineer into practice. Using 20 spaghetti noodles and one roll of tape, design the tallest spaghetti tower that must hold a jumbo marshmallow at the top. It's a fun, family activity that you can do or a great team-building activity to do with some people you may know. 
To learn more about other activities related to engineering for kids, contact the local 4-H office at 704.283.3735 or 704.283.3740.