Be a L.E.A.D.E.R This Summer
Find this article at:
go.ncsu.edu/readext?807693
Hello everyone! My name is Angel Richardson and I am the 2021 Union County 4-H Summer Intern here to share with you how to be a leader during the summer. I started thinking about what being a leader means to me and came up with the acronym: L.E.A.D.E.R, which spells leader. 
L- stands for Listening.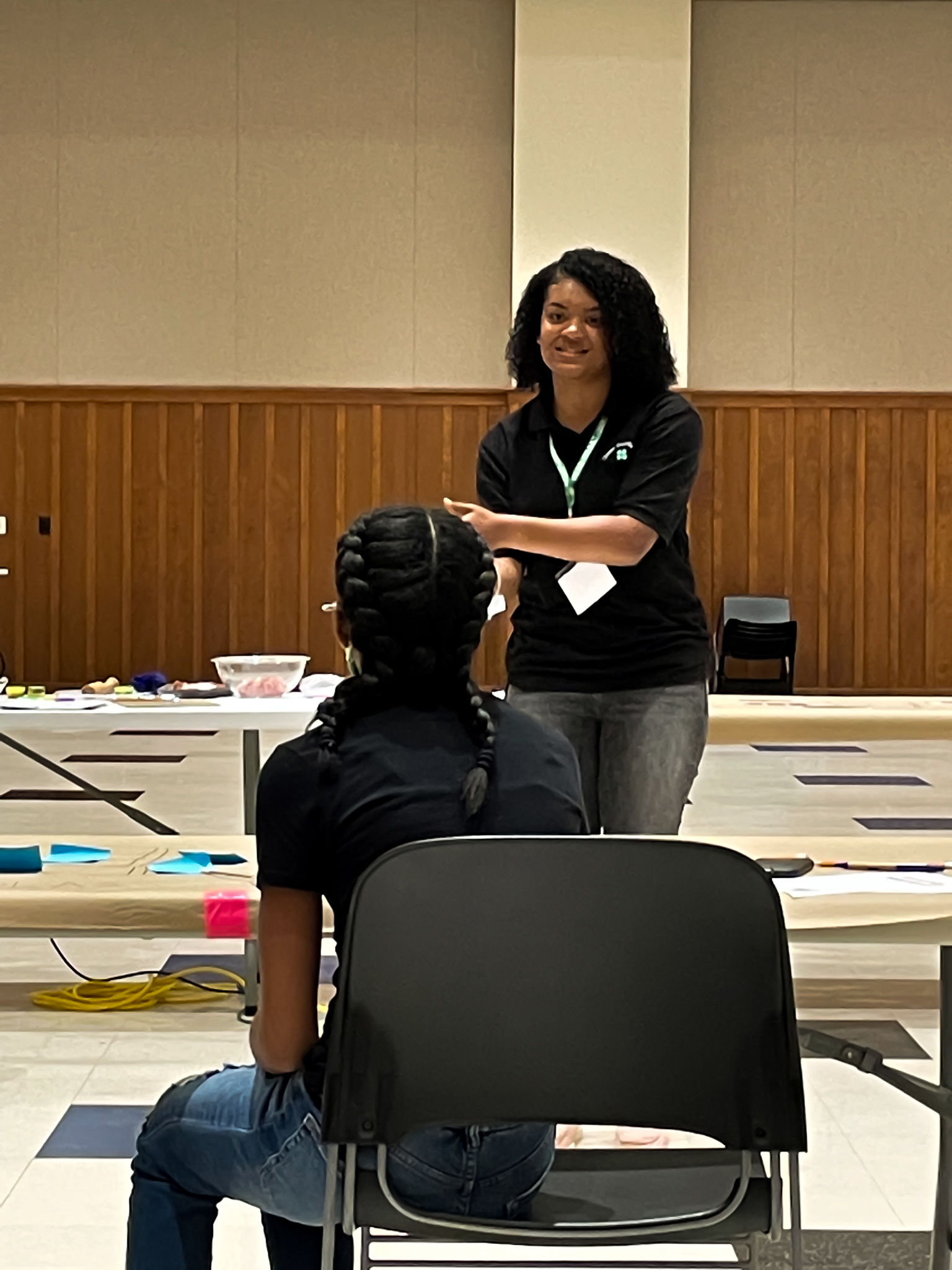 As the 2021 4-H Summer Intern, I learned that it is very important to listen and have an open mind when working with all age groups because everyone has their own opinion and everyone needs to have an active listener in their corner. 
E- stands for Engage.
It is important to engage with the campers and also with staff when working somewhere new. It is also important that you evolve in that workspace which simply means to adjust to the certain circumstances of the work area. 
A- stands for Authentic.
Being yourself is the most important rule of being a leader. Trying to fit in, being someone that you're not, and doing things that you truly don't believe in are not the true qualities of being a leader. Remember to be the best you that you can be.
D- stands for Diplomatic.
Having tact which means knowing what tosay and how to say it is a good trait to have. Being tactful is a very important trait because when talking to someone you always want to make sure you are saying the correct things that aren't offensive.
E- stands for Ebullient.
Having high energy and having a positive attitude towards every camp, meeting or activity can cause you to shine bright as an individual. You can always make someone's day better with a simple smile! 
R- stands for Receptive. 
Being receptive means having an open mind which means being willing to accept new ideas. 
I believe that this acronym is very useful when you're trying to portray the role of being a leader! So far showing my leadership skills through the 4-H Summer Camp programs as being the 2021 Summer Intern has helped me tremendously. I have gotten comfortable with being out of my comfort zone and I will take these leadership traits with me wherever I go.