True Leaders in 4-H: Hannah Williams
Find this article at:
go.ncsu.edu/readext?640726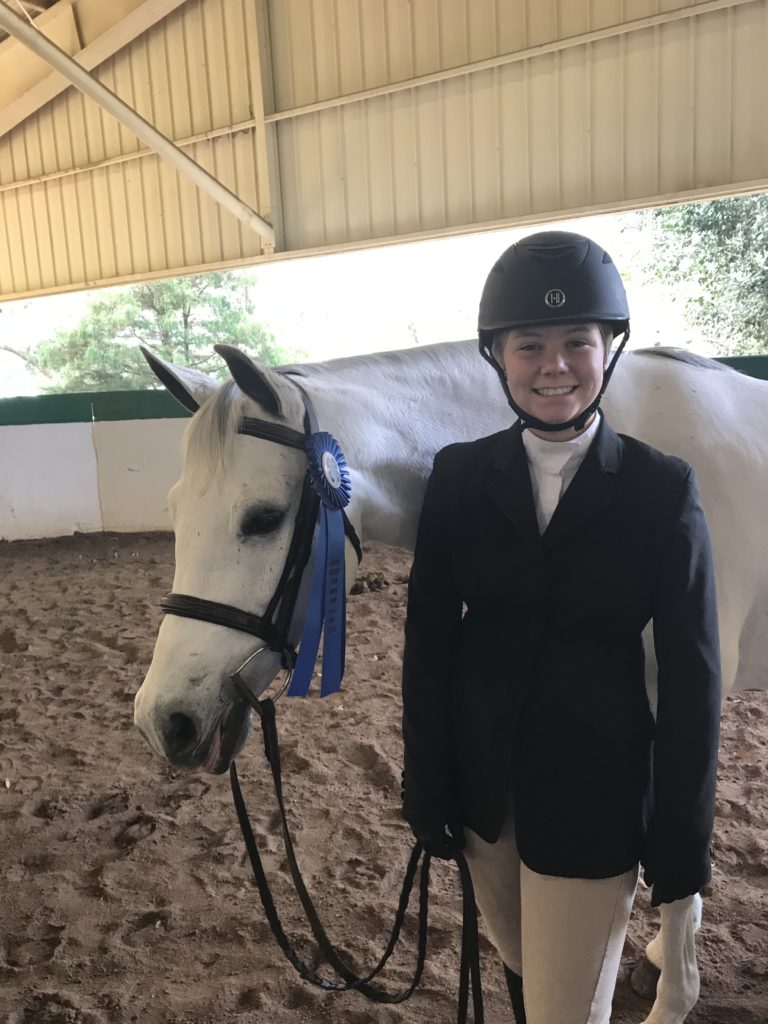 Passionate about horses, this week's True Leader in 4-H is 16-year-old Hannah Williams. She's been in 4-H for 5 years and is a member of the Young Riders Horse 4-H club. Hannah has participated in multiple horse competitions and a strong member of her 4-H club. 
What is your favorite component of the 4-H Program? *
The amazing opportunities and programs that are available. There are so many programs for everyone and every interest. 4-H allows you to meet new people and explore new ideas. 
What does 4-H mean to you? *
4-H is a huge component of my life and has taught me so much. I am so grateful to all of my 4-H leaders for helping me to grow as an individual and in my skills to help others.
What is your most memorable 4-H moment? *
Going to Southern Regionals and meeting all of the delegates from all over the South. It was such an amazing experience that allowed me to see the impact 4-H has had on other people's lives.
What makes you a True Leader in 4-H? *
I aspire to be a True Leader by helping those around me by leading by example. I try to listen before speaking to fully understand someone so I can help them in the best way I can.
If you were an animal, what would you be and why? *
I believe I would be a monkey. I try to be social and intelligent. Monkeys are caring and have a strong sense of loyalty and commitment, and I strive to have a strong sense of both.