Five Ways to Stay Engaged at Home
Find this article at:
go.ncsu.edu/readext?680643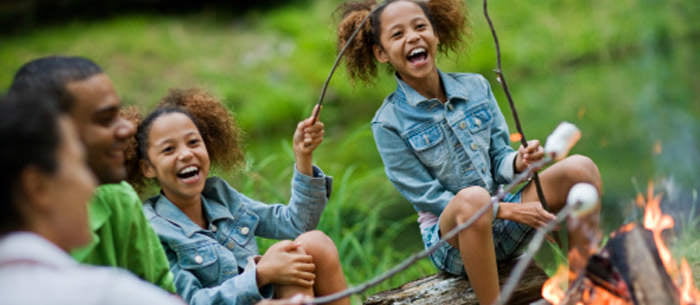 I'm sure by now you are looking for opportunities to keep your kids engaged at home. 4-H has several different ways for you to keep them engaged through fun, hands-on learning resources. Here are five fun-at home activities to do at home, based on the National 4-H's Inspire Kids to Do activity guides which features over 100 activities that bring essential life skills like serving your community, health, mindfulness, cooking, science, and so much more. You can get a copy of this free guide at Inspire Kids to Do. 
Create a Family Bucket List
I enjoy discussing goal setting with not just 4-Hers, but parents as well. A great way to set family goals is through a family bucket list. It's a simple activity for all ages. Simply make a list of activities and things that you would like to do as a family. It can be as simple as family off-screen time before bed or go on a family vacation out of the country next year. The ideas are endless. I suggest writing it in a visible place for everyone to see those bucket list items. 
Backyard Camping
Whoever said you have to go away in order to go camping, you can embark on a camping adventure in your very own backyard. If you don't have a backyard, turn your family room into a camping area. You can bring all of your camping supplies, listen to nature sounds on your phone, and tell campfire stories. 
Egg Drop Challenge
As a family, hold an egg drop challenge with everyone. The goal is for each member or you can do it as a team to drop an egg without breaking it. A few weeks ago during the STEAM Explorers: At-Home Learning, we did the egg drop challenge with plastic eggs to avoid the mess. It was so much fun!
Make a new recipe. The Inspire Kids to Do activity guide has some neat recipes like the Greek Spinach Pasta Salad and overnight oats. 4-H also has some cooking curriculums available for members at no cost. Contact the office to get one mailed to you. 

Practice Origami or a new skill
Now is the time to learn something new like origami or sewing, 4-H has different resources available to help teach you how to do both.
For more information, contact the local 4-H office at 704.283.3735 or via e-mail at crystal_starkes@ncsu.edu or leah_joyner@ncsu.edu.