Virginia Sweetspire
Find this article at:
go.ncsu.edu/readext?700958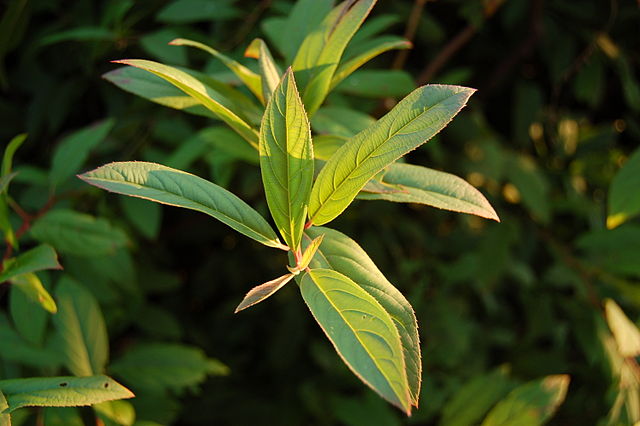 Virginia Sweetspire, Itea virginica, is a native, deciduous to a semi-evergreen shrub that grows in the southeast along stream banks and wet pine barrens. The genus name, Itea, comes from the Greek word meaning "willow", which is in reference to the similarity of the leaves or flower clusters to those of some willow plants.
Virginia sweetspire is found in almost all areas of North Carolina. It can grow up to 8' tall and has graceful arching branches. In early summer, showy, fragrant, white flowers occur in terminal arching racemes and can be covered with bees and other pollinators. In my previous garden, I had these shrubs planted along the driveway near where we parked and when they were in flower if you sat still and listened you could hear the bees buzzing busily feeding on the flowers.
Virginia Sweetspire prefers moist, rich, slightly acidic, soils high in organic matter in part sun to part shade, but will tolerate a wide pH range and soil conditions. Best flowering occurs with at least 4 hours of sun each day. This shrub can form dense colonies by root suckering and can be used for erosion control in wet areas or on wet banks. Because it suckers, it is a fun plant to share with other gardeners since you just have to sever a root sucker to start a new plant.
This plant is truly an asset in the garden year-round. In winter & early spring, the stems are red to burgundy in color, late spring/early summer brings the showy, fragrant white flowers, and fall brings burgundy color to the leaves. This plant blooms on previous season's wood, so pruning should be done after flowering. It is often planted as a mass and really makes a statement when in flower. The cultivar 'Henry's Garnet' is what is commonly found for sale at garden centers and nurseries.