You Can Grow Anything in a Container! 
Find this article at:
go.ncsu.edu/readext?798118
Townhomes, condominiums, apartments, and small in-town lots don't give you much room to grow plants. You may have only a small area or perhaps just a balcony where you may get enough sun.
You can grow anything from fruits, vegetables and herbs, annuals and perennials, and shrubs and trees in a container. You can be very creative with your plant combinations.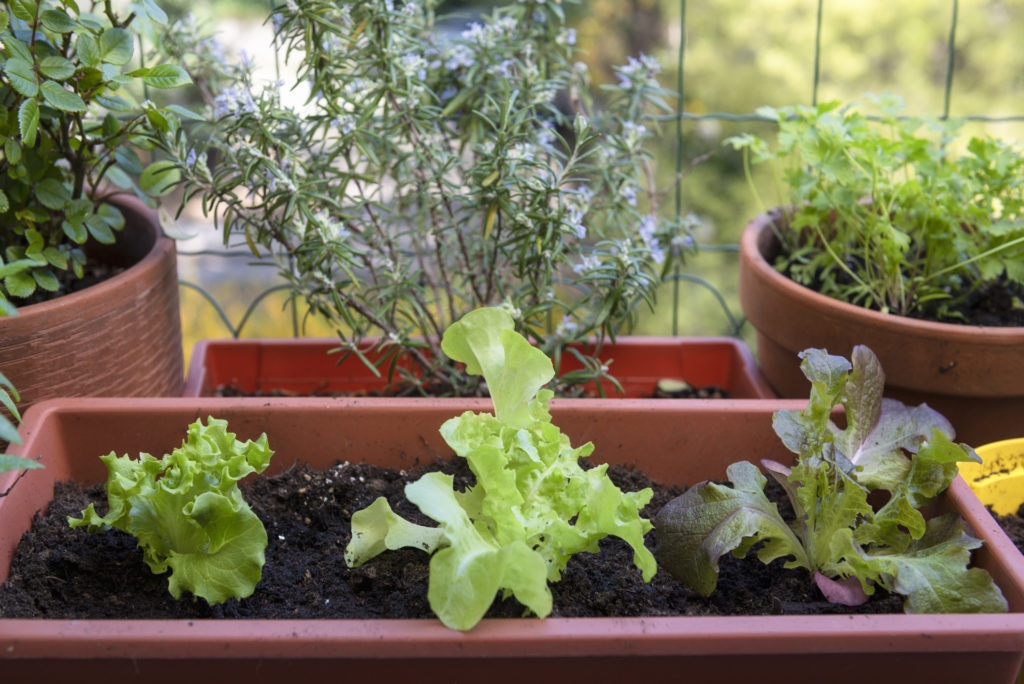 Some plants may require special soil mixes, but most will do fine in a high-quality potting mix. There are many types of containers that you can use. You can purchase concrete containers, several types of lighter-weight materials that look like concrete, terra cotta, ceramic, wooden barrels cut in half, and plastic. If you are a little more eclectic, you can use items that you might have around your home as containers for growing plants. Old dishes, old wooden baskets, old wheelbarrows, watering cans, old buckets, old cast iron pots, or even old boots or shoes are some examples. My grandmother was a little disappointed with me when she discovered that I had taken the old cast iron bean pot she had given me and turned it into a container full of impatiens! Just make sure any item you may use as a container has drainage holes in the bottom and have fun gardening.
Be aware that with our hot, dry summers you will have to water containers more often than plants grown in the ground. Because you are watering more often, you will leach nutrients from the planting media, so will also need to fertilize more often.
There are entire books on the subject of container gardening, so check out your local library or book store. You can also find lots of information on the internet. For recommendations for North Carolina conduct an internet search using the keywords 'container gardening' and 'North Carolina Extension.'
If you have questions about growing in containers, contact the Extension Master Gardener℠ volunteers of Union County Growline at 704-283-3822 or via email at ucmgwebsite@gmail.com.