Come to our Summer Can Jam Series!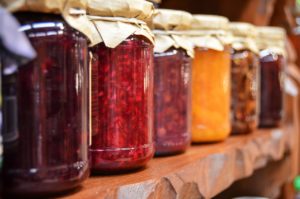 Make sure you sign up for our Summer Can Jam series this July, as slots are filling up! There will be 3 days of learning the background of home preservation and food safety, as well as hands-on experience in two methods of canning: water-bath and pressure. Classes will be held on Tuesdays July 2, July 9, and July 16, 2019, from 3-5 p.m. The first class is free on the introduction to canning, and the 2nd and 3rd class will be $25 with hands-on learning of water-bath and pressure canning.
If you're interested in the canning series, contact the N.C. Cooperative Extension of Union County office at (704) 283-3830 or register online for the Summer Can Jam Series!