Bringing the Classroom Home
Find this article at:
go.ncsu.edu/readext?661278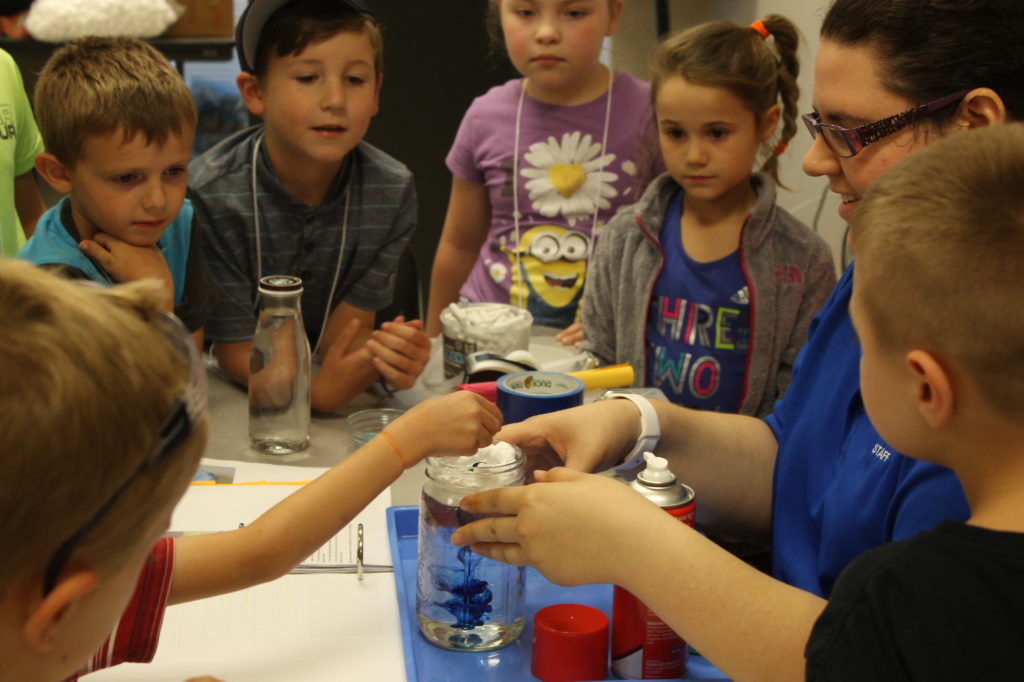 With the increasing precautions the state is taking to prevent the exposure of the coronavirus, people have been encouraged to stay home and practice social distancing. So the question is, what can we do during that time with our families? Well, 4-H.org provides a plethora of resources with several free activities to do with youth in the Inspire Kids to Do Activity Guide available for download. We've personally used it for some of these activities in our 4-H programmings and found them fun and creative. 
The 4-H STEM Lab found on the 4-H.org website offers interactive science experiments for all grade levels. It includes a complete lesson guide for you to use with discussion questions to engage your kids. Make fizzy foam with your 1st grader or learn how to compost with your 7th grader. Many of the lessons can be adapted to fit the level of your child. The national 4-H website recently posted a great article sharing 5 Ways to Keep Kids Engaged and Learning at Home that I would encourage you to check out for tips and ideas. 
One of the activities mentioned in the guide was making fizzy foam with just a few simple ingredients you may already have at home. This is perfect for the young children in your life. Here's how to do it. 
Supplies: 

¼ cup Warm water 

1 Packet Yeast

½ Hydrogen Peroxide

Food Coloring

Dish Soap

Small Bowl

20oz Bottle  

Measuring Cup

Large baking pan or tray (To keep the mess down)

Steps: 

Combine warm water and yeast in a bowl and set aside. Put the bottle in a baking pan to avoid a mess. 

Pour hydrogen peroxide into the bottle and add a few drops of food coloring and a couple of squirts of dish soap. 

Pour water/yeast mixture into a bottle. Remove funnel quickly and stand back! Watch what happens.
For the full lesson plan for this activity, you can visit 4-H.org/FizzyFoam. It includes discussion questions, a lab notebook, and a scientific explanation of the experiment.
Another activity involves making a calm jar. Mental health and self-care are important for parents and youth especially during these trying times, so consider creating a calm jar with your kids with positive and calming statements they can say to themselves if they are feeling stressed or uneasy. Have them practice journaling sharing any worries or concerns they may have through writing or drawing. This gives them a chance to share their feelings in a safe environment and spark discussions with the family. 
There are plenty of resources out there for parents sharing what they can do with their kids during this time of practicing social distancing. If you're looking for ways to interact and bond with your kids in an educational way, we're here for you.